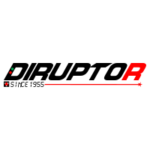 For more than 50 years, our company has been designing, making and producing high quality thermal, magnetothermal and magnetic circuit breakers. Thanks to the complete control of our processes and a range from standard to custom, we meet demanding and varied requests, individually or in thousands of copies.
In compliance with the NF62-001 and UL standards, certified fire and smoke classification I2/F3, our circuit breakers are present in many business sectors such as rail and road transportation, telecommunications and nuclear, through the aeronautics, the automotive and the space industries.
Artisans at heart, manufacturer by trade, our responsiveness is matched only by our production capacity. With over 850 references, a yearly production of 300,000 pieces and a proven satisfaction rate of over 98%, our Diruptor range has won the trust of our clients, including the largest contractors, in France and abroad.