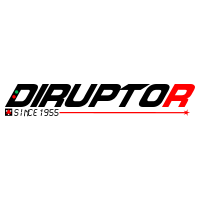 Since 1955, DIRUPTOR designs, makes and markets magnetic circuit breakers, also thermal circuit breakers and magneto-thermal circuit breakers.
Located in the most tramways, subways and also high speed trains, we are therefore experts in the railway circuit breaker market.
Thanks to the complete control of our processes, our range extends from standard to custom-made products, our enterprise meets an international demand that is both demanding and varied. Our fabrications are made from a single unit to several thousand circuit breakers.
Standards
NF F62-001 (circuit breaker for railway rolling stock)
According to EN 60934 standards (circuit breaker for equipment. DPE)
UL 1077 (applications allowing the use of internal protection of electrical equipment)
Fire and smoke (I2 – F3) according to NF F 16101 / NF F 16102
(HL1 – HL2 – HL3 – R22 – R23) according to EN 45545-2 standard.
Where are the diruptor installed?
DIRUPTOR micro-breakers are present in numerous industries. They provide both signalling as well as embedded electrical protection for all rolling stock (Passenger transport on rail firstly, but also on the road and air)
Rail traffic
Road transport
Public transport
Telecommunications
Nuclear
Industry
Aeronautics
Sailing
Automotive
Space industry.
Circuit breaker manufacturing
Craftsmen, industrial occupations. Our reactivity is matched only with our production capacity. With more than 900 references and, above all, an annual production of more than 300,000 circuit breakers. We have a proven satisfaction rate of more than 98%. The DIRUPTOR range has won the business confidence, up to the biggest principals, especially in France but obviously worldwide (Europe, Africa, Asia, Oceania and America).
Use of diruptor
From initial installation or maintenance, DIRUPTOR circuit breakers are mainly used in extreme environmental conditions. Resistant to shocks, but also to vibrations, as well as to humidity and excessive temperatures, both negative (-58°F) and positive (+212°F).
In conclusion, whether they are unipolar, bipolar, three-pole or tetrapolar, DIRUPTOR have multiple uses. Both in direct current (DC) as well as in alternating current (AC) they fully ensure the line and equipment protection.