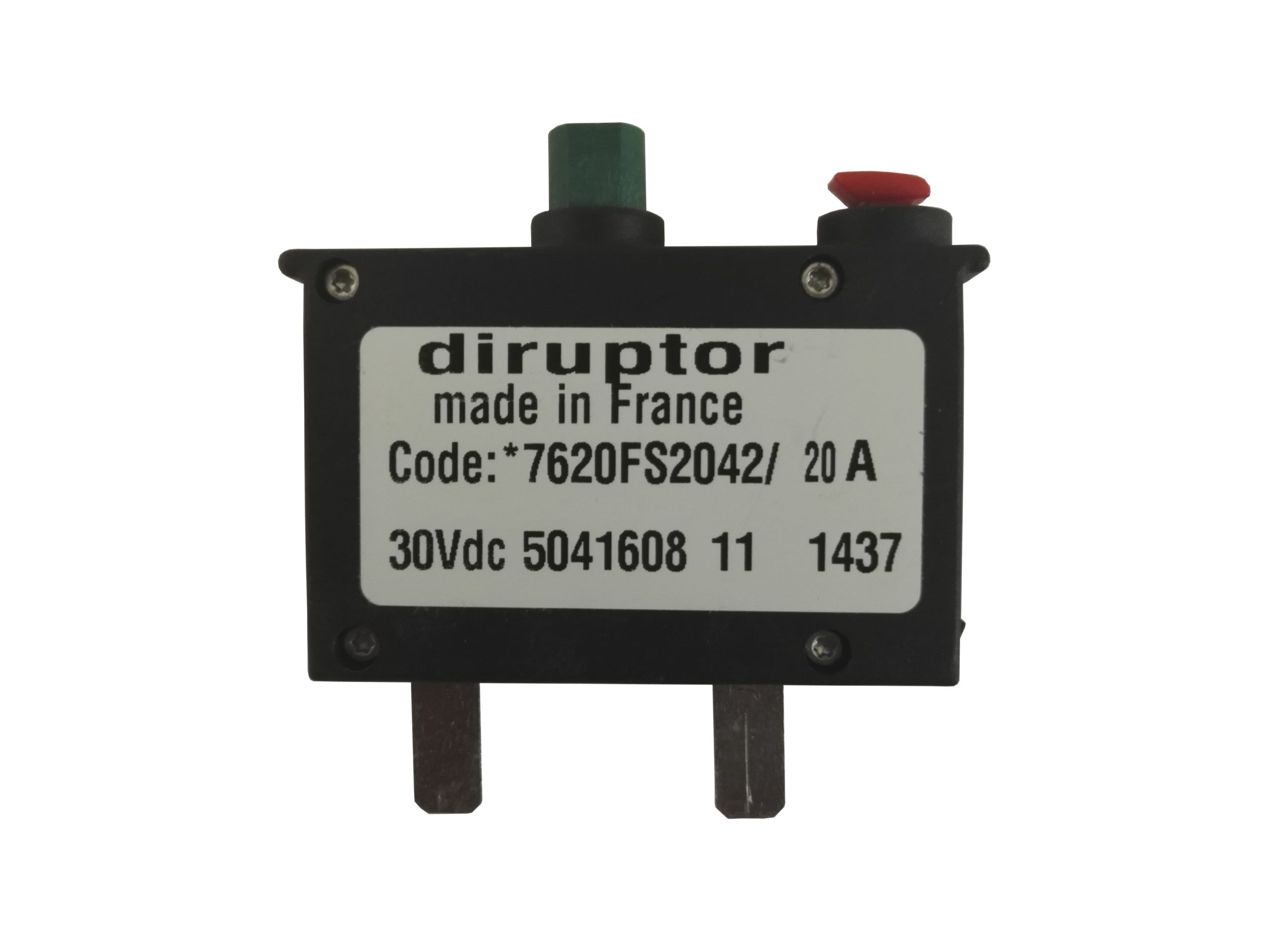 This unipolar micro circuit breaker complies with the EN 60934 standard with sizes between 3A and 25A. Used in direct current (DC) for the protection of electrical circuits of voltages up to 30 VDC (coaches and buses, sailing, etc.);
Available in thermal and thermal magnetic curves.
Diruptor 7620 MICRO SERIES are both ERGONOMIC and EFFICIENT.
More information below (technical specifications)
↓
Référence 7620FS1959 8A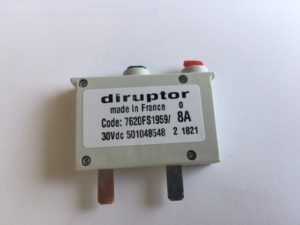 Référence 7620FS1959 10A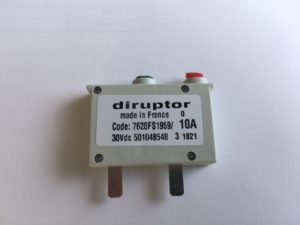 Référence 7620FS1959 20A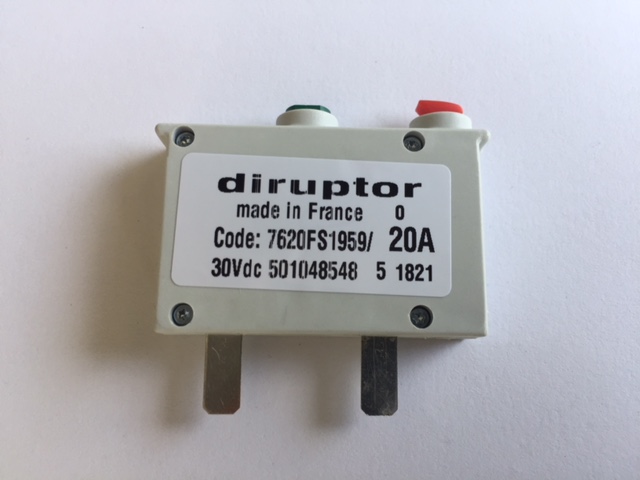 Référence 7620FS2042 5A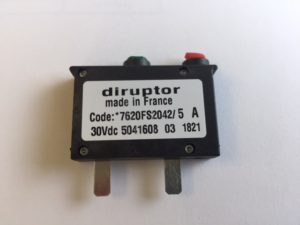 Référence 7620FS2042 16A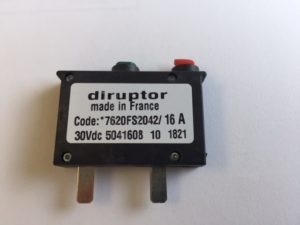 Référence 7620FS2042 25A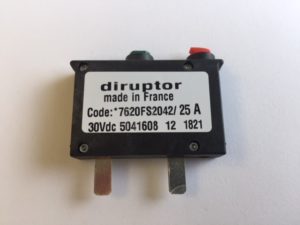 | | |
| --- | --- |
| Reference | Designation |
| 7620FS2042/5 | DISJ. DIRUPTOR UNI MT 5A |
| 7620FS2042/8 | DISJ. DIRUPTOR UNI MT 8A |
| 7620FS2042/10 | DISJ. DIRUPTOR UNI MT 10A |
| 7620FS2042/16 | DISJ. DIRUPTOR UNI MT 16A |
| 7620FS2042/20 | DISJ. DIRUPTOR UNI MT 20A |
| 7620FS2042/25 | DISJ. DIRUPTOR UNI MT 25A |
| 7620FS1959/3 | DISJ. DIRUPTOR UNI 3A |
| 7620FS1959/5 | DISJ. DIRUPTOR UNI 5A |
| 7620FS1959/8 | DISJ. DIRUPTOR UNI 8A |
| 7620FS1959/10 | DISJ. DIRUPTOR UNI 10A |
| 7620FS1959/16 | DISJ. DIRUPTOR UNI 16A |
| 7620FS1959/20 | DISJ. DIRUPTOR UNI 20A |
| 7620FS1959/25 | DISJ. DIRUPTOR UNI 25A |
Technical characteristics
NUMBER OF POLES : 1 pole
CONTROL SYSTEM : With trip button "OFF"
MOUNTING : Plug-in base for print circuit
CONNECTION : Fast connections 5,2 x 0,6
CURVES + RAED CURRENT :
Thermal : 3A / 5A / 8A / 10A / 16A / 20A / 25A
Thermal-magnetic : 5A / 8A / 10A / 16A / 20A / 25A
RATED VOLTAGE : 30 VDC
ACCESSORY : Base 79130